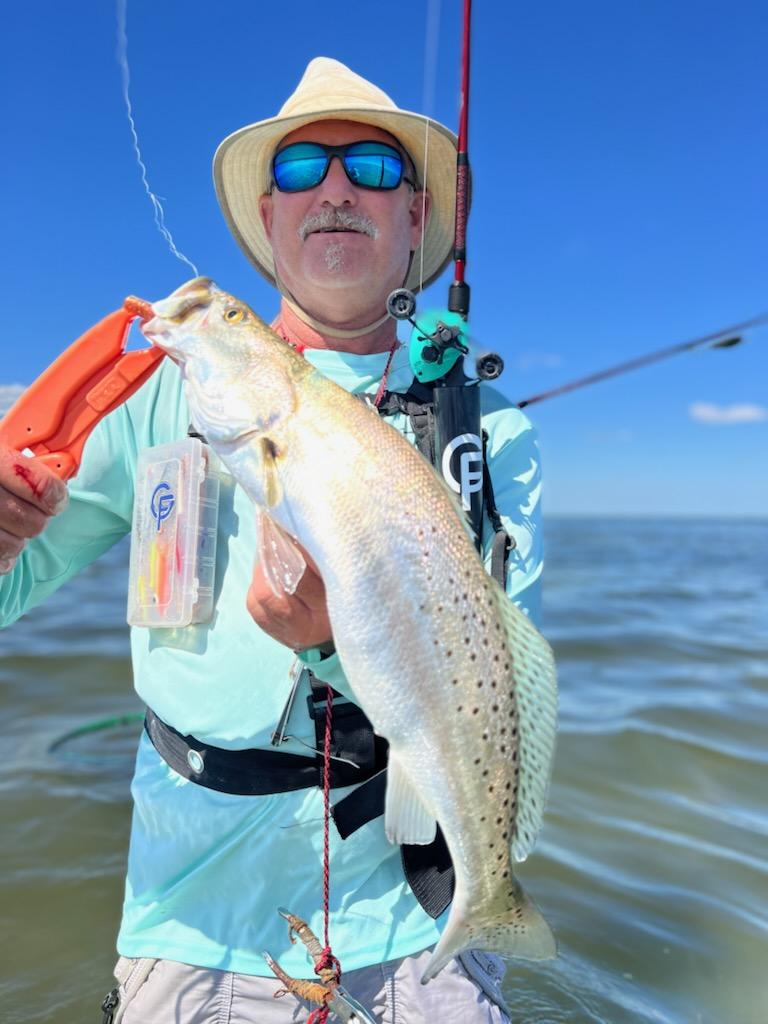 I am a professional Marine Biologist, licensed captain, and an avid fisherman. I love to wade fish and think it is the finest way to bay fish. What I don't like is trying to fish while obsessing about hazards in the water, whether biological or non-biological. I don't like seeing other people get injured or worry about being injured either. I also hate that people won't wear the inflexible, heavy and cumbersome protection that is on the market, so they go unprotected and risk injury.
I worked for a long time to find the best modern materials and design a boot that would be both comfortable to wear and offer the greatest possible protection. Our material and boots are now Patent pending. There has been nothing like these before and the fishermen who have used them rave about how this is the perfect solution to wade fishing protection. I wear them every time I go out and even wear them when I offshore fish and stay on the boat. They are comfortable to wear all day. They will become your most valued fishing gear second only to your rod and tackle.
I hope you will purchase a pair and enjoy the experience of wade fishing without worry.
Bart Reid- Owner and CEO
Port Mansfield, Texas
We are also :
Patsy Reid- CFO, Fulfillment Manager and Customer Service Guru. ( Yeah, you know she's really the boss).
Kolton Reid- Avid wade and kayak fishermen, Social Media Manager and West Coast Representative.
Ryan Belote – Marketing Manager and crazy good fisherwoman and hunter.
Ryan Belote- (No it's not Dejavu) Sales , Twitter Manager and general gopher and good guy.
Hannah Reid – Wade fisher, Social Media Manger, Customer Service and PR Representative.